MOSCOW (Reuters) – Russian President Vladimir Putin on Thursday called Russia's military operations in Ukraine "planned" and called his troops "heroes".
"I would like to say that the Special Military Operation is progressing well according to schedule.
Putin's televised comments came in the wake of claims by Western governments and intelligence agencies that Russia's campaign was facing logistical problems, tactical errors and more opposition than expected from Ukraine.
He has made several allegations against Ukrainian forces, including the torture and killing of Russian prisoners of war and the use of human shields to hold foreigners hostage.
He reaffirmed his logic for war, which Ukraine and the West rejected as baseless propaganda.
"Now in Ukrainian territory, our soldiers and officers are fighting for Russia, for a peaceful life for the citizens of the Donbass, for the destruction and militarization of Ukraine, so that we can not be threatened by anti-Russian rights on our borders. Created many years ago by the West," he said.
(Reuters report)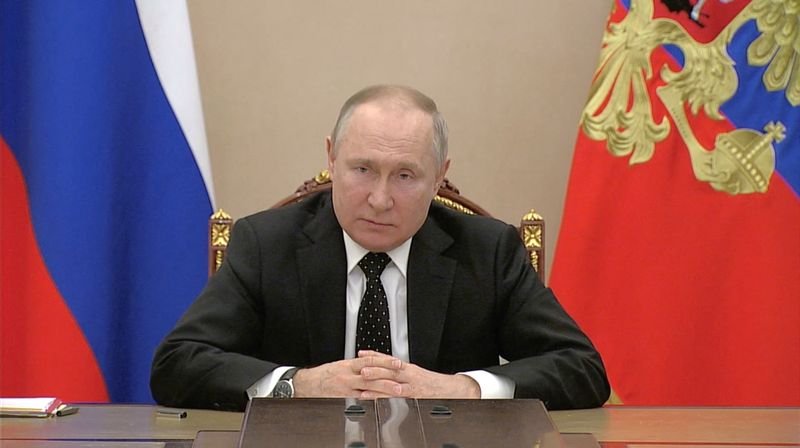 ---
Know more
+ What happens in the brain when we die? Scientists already have the answer
+ After Gustavo Lima says he is the father of his daughter, a woman can be prosecuted
+ Horoscope: Check today's forecast for your zodiac sign
+ One twin was a vegetarian, the other ate meat. Check the result
+ Omigron: Unexpected sign of infection in children worries medical groups
+ Mercadão de SP Vendors threaten customers with fruit fraud
+ Lemon squeezing trick becomes a craze on social media
+ 'Monster Ichthyosaur' discovered in Colombia
+ See what are the most stolen cars in SP in 2021
+ Exhibition identifies giant squid that caused the shipwreck in 2011
+ US agency warns: Never wash raw chicken meat
---
"Music geek. Coffee lover. Devoted food scholar. Web buff. Passionate internet guru."